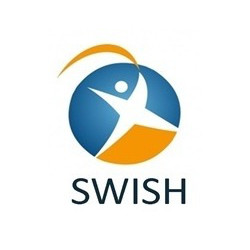 South Worcestershire Information and Support Hub Ltd (SWISH) is a partnership of five voluntary sector organisations. It is a company limited by guarantee (no. 08861006) and was incorporated on 24.01.2014.
Partners:
Partners deliver services to other organisations and are therefore "infrastructure" support organisations in South Worcestershire. However, they also provide a number of front line services:
Volunteer Brokerage
CSR Support
Community Transport
Organisational Development
Funding advice and Fundraising
Expertise in Youth Volunteering
Support for older people to live independently at home
Training and Consultancy
Information and advice about collaborative and partnership working
Contact
Lindsay Peniston (Sustainability Development Officer), SWISH, Worcester Volunteer Centre.
Email: lindsay@swish-support.org.uk